Getting the #Brexit ducks in a row – or not?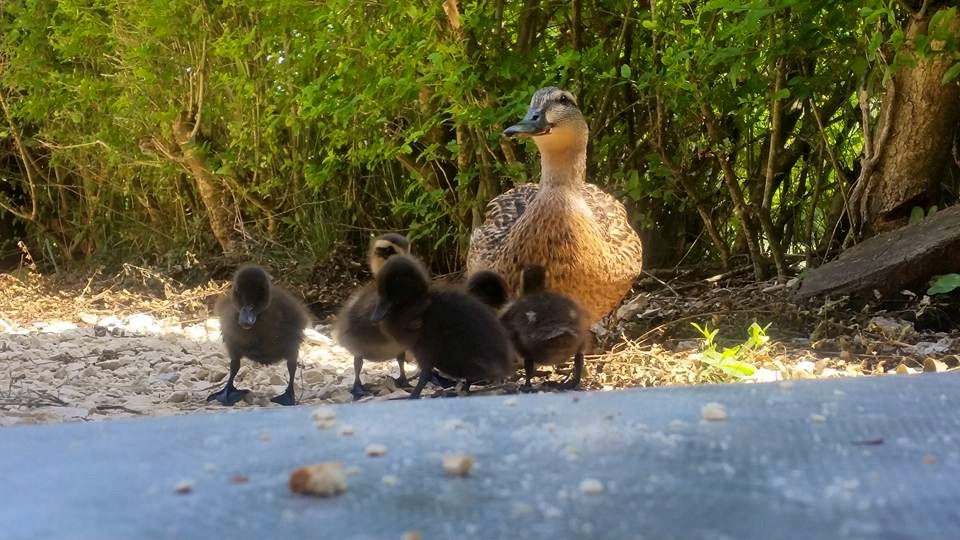 A Facebook friend asked how we want our #Brexit today – boiled, fried, roasted … my immediate thoughts were that it is to me, half-baked, par-boiled, and conversely, paradoxically, burnt and battered, leaving many of us bewildered, and anxious, whichever side of the divide we stand.
This prompted me to think of the French expression #canard which, yes, is a duck – and it's also a damaging story, hoax, scheme, scam, false news, an attempt to sell short measure i.e. half a duck. Can you sell half a live duck? I guess you can try!
Maybe that's what happened in 2016. Maybe it's still happening now. 
There's a weekly satirical publication founded in 1915 called 'Le Canard Enchaîné', dedicated to the uncovering and reporting of 'stories' leaked from the French government and jokes and humour. I recall it well from my student days, and it hasn't lost its edge in all those years. British equivalents would be Private Eye, and maybe the no longer extant 'Punch'.
Given the basis on which 'Leave' was presented in 2016, and the admissions and proof of nefarious dealings by the Leave movements, to me #canard sums it all up perfectly. Maybe the British expression 'sold a pup' comes close in meaning.
In fact, the term 'le canard boiteux' means 'lame duck'. Not sure whose duck is the most lame at the moment, but it all comes close to being half a live duck to me.
And that's not a whole lot of use to anyone, is it?
Your thoughts welcome, but do note I will not tolerate abuse or obscenity, bad language, or disrespect.