GREAT NEWS!
OFFER EXTENDED FOR THE WEEKEND ONLY
As a reader of our blog, we love to inform you of great products and services for parents …
well we have a great offer which is ONLY valid for UNTIL 11/12/11!
If you are looking for the perfect Christmas gift for your child that doesn't cost the earth, then please click on the link below to discover a gift that not only will keep children amused for hours, but will also help increase their confidence and social skills!
There is also a SPECIAL REWARD waiting just for YOU when you click on this link … you will receive over £1000 worth of bonus gifts all relating to parenting, finance, health and personal development … Christmas has come early!!!!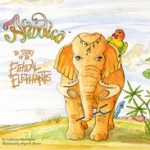 Elephants are helping children all over the world …
Will your child be one of them?!?
Click to discover …
http://promolaunch.afindica.com/promotional-launch/